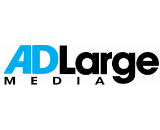 Adlarge Media announced that it has inked idobi Network to its portfolio of audio publishers represented by the New York-based company. idobi is the 6th-ranked streaming radio outlet in the company, and has been online for over 15 years. (idobi also was a winner of the annual RAIN Internet Radio Awards, in 2014.)
idobi specializes in alternative rock, metal, and punk. In addition to the flagship station (idobi Radio), idobi operates idobi Howl (heavy rock) and idobi Anthm (indie rock).
The announcement comes soon after Yvonne Lacey was named Vice President, Digital Sales Development for AdLarge Media. "Our partnership with idobi Network gives our advertisers the opportunity to combine the increasing strength of internet radio with the power of live-read personality endorsements," she said.
Jay Green, AdLarge Vice President, Digital Content Partnerships, emphasized the loyalty and youthful demographic of idobi's audience: "As Adlarge continues to expand its platform, it has become increasingly important to create content partnerships that deliver on all levels. idobi is a trendsetter with not only a youthful audience, but one that is fully invested and dedicated to its programming."