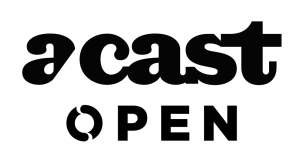 Acast Open, which launched last November, can now (as of today) participate in the Acast Marketplace. Let's unpack this.
Acast Open was a breakthrough for the company, inasmuch as it allowed any podcaster to host shows on the Acast hosting platform. Previous to this, Acast was an enterprise hosting company, accepting applications from large-audience shows to be part of the company's technology and monetization solutions. with Acast Open, any podcast, from newbie hobbyist on up, could be on the platform — but not in the Acast Marketplace.
Acast Open was launched after the company acquired Pippa, and used existing Pippa hosting technology. Pippa has since ceased to offer a separately branded service.
Acast Marketplace is the company's intersection of creators and advertisers, and it has existed mostly to serve big shows with hefty audiences and downloads. Putting Acast Open shows into Acast marketplace serves both sides of the equation — offering more inventory and variety to advertisers, while giving small shows a money-making opportunity. Those shows must apply for entry to Acast marketplace — they do not automatically flow into it. The advertising that will appear in those shows is dynamically inserted ads. Show producers can determine exact placements in their shows for the ads to sound.
Acast co-founder Johan Billgren said: "We launched Acast Open to put the same tools we built for the world's biggest and best podcasts and publishers into the hands of every podcaster on the planet. Now we're further democratising podcasting, opening up the possibility for anyone on Acast Open to monetize across any and every podcast player there is — so they can start seeing financial payback for all the efforts they've made to build dedicated, engaged audiences around the world. We'll continue to do everything we can to support their love of storytelling and the incredible audio content they work so hard to put out."
Acast promotes its home-grown ad-insertion tech as "the gold standard in podcasting." It is branded as TDAI — True Dynamic Ad Insertion. Commercials are customized to geo-target individual listeners. Dynamic insertion is particularly useful in monetizing "catalog" podcasts — which is to say, old episodes. DAI plays new and targeted ads in episodes of any age.
Acast Open participants get paid monthly, on a CPM basis. Today's announcement does not disclose CPM ranges.