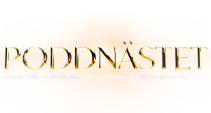 We wrote about Acast's first podcast competition (Poddnästet) in September. Now the company has found a winner based on a submitted idea. Axel Hietanen Ingman will collect a quarter-million Swedish crowns (about $27,000 USD). Ingman is a 26-year-old social worker and amateur musician.
Ingman's idea — as yet untitled — that small, seemingly trivial events may ultimately lead to something with much bigger consequences, comes from a concept termed the "butterfly effect." Next step: Team up with Clara Wallin, whom Acast calls "one of Sweden's hottest producers." The podcast will drop this summer.
Acast doesn't disclose how many entries were received, but the company does note that over 18,000 people visited the contest website.
There will be a new Poddnästet initiative in 2022, the company says. The scope might be enlarged, as the brief notes that version 2 of Poddnästet will "encourage even more creators to make their podcast dreams come true together with us at Acast."