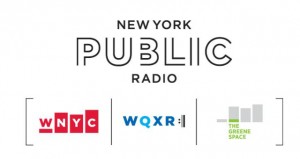 New York Public Radio is planning to terminate 12% of its employed positions, in the latest contraction in the NPR universe, as reported by The New York Times.
The Times quoted a NYPR internal memo from LaFontaine Oliver, New York Public Radio's president and chief executive, in which the situation was characterized as a "free fall in the advertising market."
New York Public Radio employs a staff of about 340, and produces well-known podcasts Death, Sex & Money, Radiolab, and The New Yorker Radio Hour.
Affected individuals will be notified this week.
The union group representing NYPR's SAG/AFTRA employees — New York Public Radio Union — has mounted a Twitter campaign to promote a petition and solicit donations.
The planned contraction follows a broader layoff sweep affecting the entire parent network NPR, in which 10% of staff was released. [RAIN coverage HERE] At that time, CEO John Lansing called the action "existential." It was the largest job-cutting action at NPR since 2008.
In August, NPR accomplished a structural contraction, unifying its news and programming divisions. Simultaneously, NPR announced that SVP Anya Grundmann would depart the network after an eight-year career as a leader in podcast development.
John Lansing himself will retire from his NPR leadership at the end of this year.
---