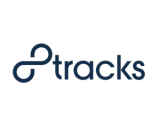 8tracks is now accepting investments in its Regulation A round. The crowdfunded investment round is officially open on SeedInvest. This type of SEC-regulated round allows anybody to invest in the playlisting company, buying ownership for as little as $100.
"With funding, we'll be empowered to bring 8tracks to a global audience, introduce support for new platforms, enable easy playlist creation on web and mobile, and create a better, more personalized listening experience for everyone," Founder and CEO David Porter said in a blog post announcing the news.
8tracks' investment story has been many months in the making, beginning at the start of 2016 when it tested the waters for interest in the investment round. The company is targeting $10 million for this equity crowdfunding effort. Non-binding reservations opened in May, although those will need to be confirmed now that the round is officially open.