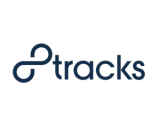 After months of testing the waters, crowdsourced playlist platform 8tracks is taking the next step toward a Regulation A crowdfunded investment round.
First announced in March, 8tracks took the preliminary step of testing for interest within its extended community. Over 30,000 people expressed an intent to invest — no commitment or reservation was possible during that test, but the company learned that a potential $30-million could be raised.
Acknowledging that interest does not translate exactly to actual funds, and also wishing to target an amount suitable for the next growth stage, 8tracks is now setting sights on a potential $10-million round.
As of today, anyone can reserve shares in the offering. (HERE is the reservation page.) The reservation is non-binding, and will require confirmation when the round officially opens. 8tracks founder and CEO David Porter previously told RAIN News that a minimum amount could be required, even though in Regulation A no certification is required to be eligible. Indeed, the reservation page indicates a minimum of $100.
The launch of the round is expected "in the next couple weeks," but no hard date has been announced.
In support of the company's financing efforts, several of its creators have made playlists with the #back8tracks tag. The company released this background/promo reel: