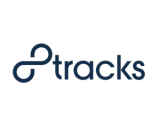 8tracks is preparing a round of Regulation A crowdfunded securities funding, and the interest in supporting the playlisting company has been high so far. In an email to potential backers, 8tracks said it has received investment interest of more than $33 million from more than 35,000 people.
"Based on the outstanding response, we've decided to publicly file with the SEC to pursue equity crowdfunding for our Series A round, which will be limited to $10,000,000," the company said via email. "In just a few weeks, we plan on launching our live fundraising campaign – accepting actual investments from the general public."
David Porter, 8tracks' CEO, has spoken to RAIN News previously about the reasons behind taking this unique crowdfunding path and the vision for the future. "Our goal is to return to long-term profitability and growth — especially marginal profitability, where every hour we stream, we make money," he said.