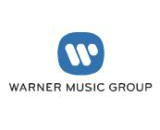 Warner Music Group reported its second quarter financial results, and streaming was the top source of revenue. "We are now the first major music company to report that streaming is the largest source of revenue in our recorded music business, surpassing our revenue from physical formats," CEO Stephen Cooper said. "And this new milestone comes only four quarters after our streaming revenue first topped our download revenue."
Net income fell 37% to $12 million, but total revenue for the period increased 10% to $745 million. Digital revenue was up 21% to $360 million for the quarter and accounted for 48.3% of the company's total. Streaming success helped bolster that strong performance, but the press release did not break out specific numbers.
Each of the three major labels have posted significant milestones in their streaming revenue. Universal was the first to report more than $1 billion from streaming, and Sony's 2015 streaming revenue rose 57%.