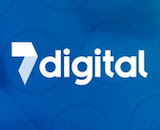 B2B music provider 7digital announced last week that it has signed on to power playlisting platform 8tracks. The companies have agreed to at least one year of collaboration. Under these terms, 7digital will provide hosting and streaming for all of 8tracks' directly licensed music.
"Our new partnership with 7digital is a significant step towards expanding our DJ music library, making it easier and more fun for people to curate online mixtapes for listeners," said 8tracks' CEO and founder David Porter.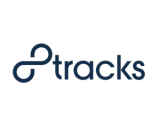 8tracks has been pursuing alternative means of raising money to support its curation platform for the past few years. It hosted a Regulation A crowdfunded investment round through SeedInvest that allowed anyone to buy a piece of ownership in the company. More than 3,800 investors participated. The business is now planning a Q1 launch on WeFunder, which will offer additional perks to investors, such as a lifetime upgrade to the 8tracks Plus subscription service. Interested parties can sign up here to learn when the WeFunder round goes live.