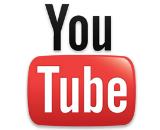 YouTube is collaborating with Elton John on a music video competition. Dubbed "Elton John: The Cut," this program will end with fans making official music videos for one of three Elton John songs. Each of the three tracks also has a theme. "Rocket Man" videos will be made with animation; "Tiny Dancer" videos will be live-action; and "Bennie and the Jets" will center around choreography. Submissions will be open Jan. 9-23, 2017.
"We're excited to partner with YouTube to bring together generations of artists and music lovers around a shared passion for storytelling," said Elton John in a statement. "YouTube is a rich tapestry of creativity, and I can't wait to see how the breadth of talent from the dance, live-action and animation communities apply their vision to these cherished songs."
YouTube has been making forays into original content with the launch of its YouTube Red subscription service. CEO Susan Wojcicki spoke at VidCon this summer and said the platform had more content additions in the works.