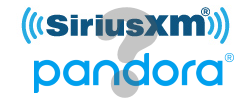 Pandora stock watchers have been following the dance moves of Sirius XM, which continues mentioning the leading internet radio company, even while denying any interest in acquiring it. RAIN coverage has followed this strange pas de deux between the companies, in which Sirius generally takes the lead by expressing either warmth or coolness to the acquisition idea. P stock spikes or skids depending on the temperature.
This week, Pandora stock has dipped and bobbed a couple of times:
---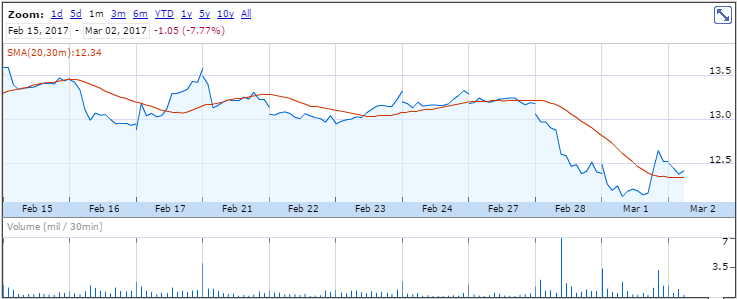 ---
Liberty Media Corp CEO Greg Maffei made news this week with two remarks. (Liberty Media Corp. is parent company to Sirius XM.) First: There might be interest, but price is too high. (Stock skid.) Second: Great product that should be making more money. (Stock bounce.) Tom Taylor's NOW Newsletter has a good summary of all this, plus an interesting note that Sirius-based Howard Stern commented on the issue (in an uncommitted way).
The downbeat of this dance started in earnest last July, when Pandora rebuffed a Sirius (but possibly not serious) offer, because the offer price was too low. then in august, during an earnings call, sirius XM CEO James E. Meyer answered investor questions with "We know an awful lot about Pandora." A few days later Maffei was back in the news saying that if  he bought Pandora, it would be tucked under Sirius, not alongside it under Liberty.
Rumors resurfaced in a positive way in December. Then they were quashed in January. During the 4th qarter earnings call last month? Denial of interest.
One reason for the persistent speculation is that the match of Sirius XM and Pandora makes inherent sense. Sirius, though riding high as a kite during the last several quarters, night need a strong streaming play to complement its satellite operation. Pandora, though CEO Tim Westergren is publicly not hunting for an acquirer, is entering a crucial year in which it tries to turn a corner from pure non-interactive radio to hybrid non-interactive and on-demand interactive — and has not yet brought its top-line profitability down to the bottom line.
So the dance continues, and Wall Street investors dance along.