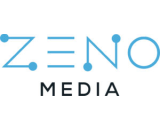 Zeno Media is announcing today the launch of Zeno.FM, an online directory of streaming radio stations around the world. Zeno specializes in providing local-radio listening to diaspora communities that cannot access broadcast signals from their native homes.
Visitors to Zeno.FM can quickly scan stations from Jamaica, Brazil, Mali, Ghana, Haiti, South Africa, India, Senegal, Mexico, Nigeria, and other far-flung territories. As such, Zeno's portfolio of streaming clients not only serves native audiences, but provides a fascinating tour of international radio for anyone interested in world music and world broadcasting.
Zeno has promised a mobile app in September.
"Zeno Media strives to make the broadcasters' experience as seamless as possible. With Zeno.FM, we have taken another step in that direction. Diaspora communities are looking for more content than ever, and Zeno.FM, gives them another channel to stay connected. In just its first few months, Zeno.FM has on-boarded over 25,000 streams with 500,000+ Monthly Active Users (MAU) listening to content on web and mobile devices," said Morris Berger, Zeno Media's CEO.
Chaim Gross, Zeno Media's Head of Product added: "Building a product that utilizes advanced search technology is exciting, but seeing the product grow so rapidly in terms of listeners and broadcasters is even more rewarding. As a company facilitating connections between listeners and broadcasters and striving to make those connections more enriching, Zeno.FM is a definite win-win."