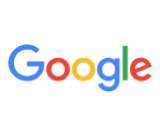 Google may be making more than just feature changes with its next smart speaker. Sources told 9to5Google that the company is working on a new version of the Google Home Mini from 2017. The second-generation product will be renamed as the Nest Mini.
The website said the renamed miniature smart speaker would be getting some new features. It will reportedly have the option for a wall mount and will have a 3.5mm audio port. The Mini will be the same puck-like form factor, and it may have some improved sound quality, including higher maximum volume.
Google has a history of convoluted nomenclature in audio. Considering the company also owns smart home tech company Nest, it makes sense for the smart speakers to share the brand banner. Google said during its I/O event this year that it would eventually rename the whole Google Home collection as Nest products.