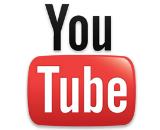 YouTube has reportedly reached an agreement with indie music rights agency Merlin for its subscription music service, according to Financial Times (paywall). If the news is confirmed, this would be a major win for the video network. Merlin represents some 20,000 indie labels, and an agreement with that group helps to round out YouTube's alliances with the top record labels; it already has arrangements with Universal, Sony, and Warner.
The reported agreement comes after some heated negotiations, where YouTube threatened to remove videos by some popular artists represented by indie organizations if those groups would not sign its new contract. FT said that the contract signed by Merlin had much more favorable terms for the rights agency than the leaked copy that made the rounds earlier this summer. Neither YouTube nor Merlin commented on the news reports of their new agreement.
Now that Merlin and its artists seem to be on board, FT's sources said the YouTube streaming service could begin a tiered roll-out within weeks. After so much waiting, we may actually see the long-awaited Music Key!