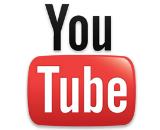 After some early rumblings of label licensing drama for YouTube, the video platform has successfully inked a deal with at least one publisher. The company has expanded its licensing agreement with Downtown Music Publishing to include performance rights for streaming its tracks in the U.S.
These two parties have been partners for three years, and the new inclusion of performance rights will "facilitate more streamlined payments from Downtown to its songwriter clients," the publisher said.
Andrew Sparkler, VP of business affairs and operation for Downtown, spoke highly of YouTube's efforts in rights management. However, he did acknowledge that the structures both companies currently operate in are less than ideal. "Certain methods of royalty collection have been in place for over one hundred years and may need to be reconsidered," he said.
Downtown's catalog includes music by The Beatles, John Lennon and Yoko Ono, The Kinks, Randy Newman, Hans Zimmer, Bruce Springsteen, Mötley Crüe, One Direction, Hardwell, Santigold, and Carla Bruni.