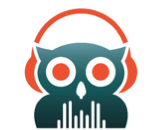 Wondery has announced its fall podcast lineup, featuring new seasons of two true crime shows as well as revisiting a project the spring. The podcasting company will have new full episodes of its Hollywood & Crime show returning on September 29. The first half of the new season will continue coverage of the unsolved Black Dahlia murder of 1947, and the second half will expand to discuss Charles Manson and the Manson Family cult.
Accused is also getting a second season. This Cincinnati Enquirer show revisits a 1978 murder and investigates whether the courts did eventually charge the real killer.
The final fall show from Wondery expands its behind-the-scenes looks at horror films. The team behind its Inside Psycho show are back with a new project called Inside The Exorcist. This seven-part series will delve into the movie, its making, and its makers.