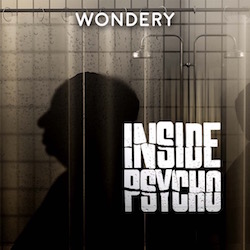 Mark Ramsey, head of consultancy Mark Ramsey Media and frequent RAIN columnist, has inked a production podcast deal with Wondery. The first show to emerge out of that deal stretches the definitions of what listeners might expect in a podcast with its look at the creation of one of Alfred Hitchcock's masterworks. Inside Psycho is a six-part project that reveals the details behind how the iconic thriller Psycho was made.
"It's all here, from the real-world serial murders that inspired the film, to the movie star crank calls that gave us the voice of 'Mother,' to Hitchcock's relentless efforts to terrify Janey Leigh, to the way the movie re-made Hollywood forever," Ramsey said. "We have created a biopic without pictures, a swashbuckling story of fear and loathing, risk and reward, great joy and paralyzing fear – all in a rich, immersive, ground-breaking sound design."
The launch of Inside Psycho marks the first project from Mark Ramsey Media intended for a general audience rather than media professionals. The first two episodes premiere on March 24. No word yet on how many projects Ramsey will help create for Wondery, but this does appear to be an ongoing collaboration.