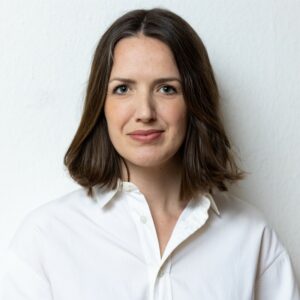 For the second time this week, Audible's executive staff has been raided. This time it's an in-house raid. Jessica Radburn, formerly Senior Director of Global Content Programming at Audible, was hired by Amazon Music podcast subsidiary Wondery to become Head of International Podcast Content.
Last week the film company Bad Robot started a podcast unit in partnership with Spotify, and grabbed then-Audible Senior Creative Producer Christina Choi to head the venture.
Jessica Radburn will be based in Berlin for Amazon/Wondery, and will work closely with Wondery's Chief Content Officer Marshall Lewy. Wondery is not new to internationalization of its top shows. One of the network's biggest hits, Dr. Death, has been translated into 11 languages.
"Jess's unique background and expertise in global spoken word content is the perfect fit to help us continue to build our international team and find global success with our original podcast content," said Lewy.
"Wondery is leading the immersive storytelling world and constantly breaking the barriers within the podcast space. I am thrilled to join this group of talented creators and to help uncover local stories around the world," added Radburn.