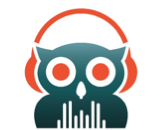 NBC News and Wondery have entered a new podcast partnership. The deal, announced at the IAB Podcast Upfront, will see the two businesses jointly develop a slate of new shows centered on news and politics. The first new podcasts from this partnership are expected to debut next year. In addition to working on new projects, Wondery will also assume responsibilities for ad sales and marketing all of NBC News' more than two dozen existing podcasts.
"We are very committed to the space, and we thought this was a natural proression that we continue to grow our original slate," said Elisabeth Sami, SVP of global strategy and business development for NBC News Group. "With Wondery, we could end up at least doubling our original slate that we have today."
"With the addition of NBC News, we are growing from having a very small presence into a very significant presence in the category of news content," Wondery CEO and Founder Hernan Lopez said.