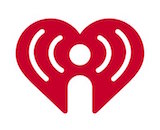 Shondaland, the media company launched by award-winning television producer and writer Shonda Rhimes, is adding podcasts to its storytelling content. The media and production company is partnering with iHeartMedia to launch Shondaland Audio. This new division will produce a new slate of shows that will be iHeartRadio Original Podcasts. The original podcasts will be released over the next three years.
"Podcasting continues to see tremendous growth and I'm excited to partner with iHeartMedia as Shondaland expands its storytelling journey into this medium which has seemed to usher in a unique sense of boldness, intimacy and connection," Rhimes said. "With iHeartMedia we aim to share stories that are engaging, insightful, and reflect a robust world-view while staying true to the authentic storytelling voice that has become synonymous with Shondaland."
"Shonda Rhimes is one of the greatest storytellers of our time," iHeartPodcast Network President Conal Byrne said. "We're honored that she's chosen the iHeartPodcast Network to extend her storytelling craft to audio, bringing a massive slate of new original podcasts to the world. With our unparalleled reach across multiple platforms, we can't wait to introduce the incredibly engaging and brilliant Shondaland podcasts to millions of listeners."
Shondaland has already explored podcast creation. It's debut show was Katie's Crib, featuring actress Katie Lowes of Scandal, a Rhimes creation, discussing new motherhood with each week's guests. New episodes of Katie's Crib will be a part of the slate at Shondaland Audio in 2020.