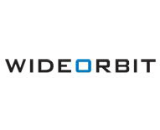 WideOrbit is announcing a partnership with programmatic platform Rubicon Project, exposing WideOrbit's network of audio publishers to Rubicon's ad buyers. WideOrbit's client list includes audio services, platforms, networks, radio broadcasters, and audio content publishers.
The Rubicon Project integration connects through the WideOrbit Programmatic Digital Audio stack, where it will be included alongside DSPs (demand-side platforms) and SSPs (sell-side platforms) already integrated with WideOrbit, exposing new inventory to Rubicon Project buyers.
"Our integration gives Rubicon Project buyers access to virtually every impression that's available across the 1,500 broadcast radio and pure-play stations using our Streaming product, as well as to a host of premium content producers who have turned to us to help them deliver and monetize their Podcasts," said John Morris, Vice President, WO Streaming and WO On Demand at WideOrbit.
The deal is expected to benefit small audio publishers, who can now be packaged together into targeted audience segments that large-scale advertisers want to reach.
"Our integration with WideOrbit's marketplace truly benefits both the buy and sell-sides of the exchange. WideOrbit's marketplace allows buyers access to broadcast radio and podcast inventory, and also provides access to demand for smaller publishers who may have been unable to transact on a programmatic exchange until now," explains Nina Harvey, Senior Director, Audio & DOOH, Rubicon Project, and a frequent RAIN Summit speaker. "Through this single connection with WideOrbit and the variety of Sellers who manage their inventory on their platform, we can now bring scaled audio buying opportunities to our partners."