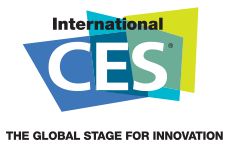 The annual Consumer Electronics Show (CES) is an important snapshot of the digital product landscape, with a view toward the future. As such, CES commands attention, but each year brings a different focus, depending on consumer and product trends. when netbooks hit in 2009, that category was hot at CES — only to quickly fade when tablets and ultrabooks came along.
CES 2014 is the most important CES in memory, for anyone interested in radio, Internet radio, audio, and mobile infotainment. Two of the most active categories going into this week's show are audio and autos.
Connected Cars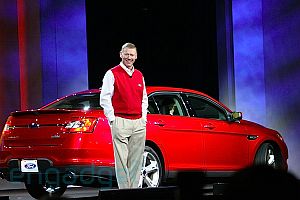 A few automakers have exhibited at CES in past years. Ford CEO Alan Mulally keynoted at the 2009, 2010, and 2011 shows. Those addresses established the tone for a new way to conceive of cars, in the context of the world's most important electronics show. Is the car a tech product? A mobile device? A "node in the Internet of things," as PCMag put it recently?
Car companies are increasingly forced to define their vehicles in those terms.  This year, a CES press release announced that nine major OEMs will showcase in Vegas this year — Audi, BMW, Chrysler, Ford, General Motors, Kia, Mazda, Mercedes and Toyota. Not all car-electronics announcements necessarily relate to audio features of digital dashboards, but we can expect that topic to be in play more than ever before. Increasingly, radio-station GMs are focusing on car distribution as AM/FM loses its exclusive claim to the car dashboard. And the Internet services are charging into the auto cockpit to claim territory in that crucial mobile listening space.
One early CES leak revealed that Google and Audi will announce a partnership to embed Google's Android mobile operating system into Audi cars — the first concrete step into what might eventually be described as an Android car. Apple is eyeing the connected car also, but with a view that the iPhone would provide the iOS operating system, connected to the digital dashboard. That crucial difference thwarts the prediction that future car showrooms would feature Android and iOS cars, just as Best Buy sells Android and iOS tablets. But it could still come to that, especially if the trend among automakers leans toward integrating a mobile OS into the car's computer intelligence.
 Audio
The audio category is undergoing a wireless revival spurred by the consumer trend toward Internet listening. As services like Pandora and Spotify become increasingly mobile (the latter taking a huge step in that direction recently with its free smartphone listening), audio gear companies are matching the pace with WiFi- and Bluetooth-enabled speakers, headphones, and soundbars. The field is getting crowded, but has not yet reached saturation, and this could be the year that CES pushes the category into the mainstream.
Just as terrestrial radio faces distribution threats in the car, connected audio devices potentially displace AM/FM receivers in the home. CES 2014, the preeminent statement of consumer electronics trends, will represent the challenges facing broadcast radio.