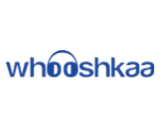 Australian digital audio ad company Whooshkaa has entered a partnership with Ripple, a broadcaster based in Malaysia. Under this agreement, Whooshkaa will power on-demand audio and dynamic advertising for Ripple's shows. The radio programming and podcasts from Ripple includes content in Malay, Chinese, and English, and reaches a broad demographic audience.
"Whooshkaa is an excellent partner with unparalleled insights into the Malaysian marketplace and will help connect new brands and audiences with our original content and radio show podcasts" said Alex Poon, general manager of tech and shared services at Ripple. "This partnership also means Ripple's audio inventory will be available alongside all of Whooshkaa Asian hosted podcasts. Listeners are hungry for on-demand audio and Whooshkaa will deliver a whole new range of possibilities with its specialised audio and advertising software."
"Our tech stack streamlines the way for companies to unlock their potential using targeted, dynamic advertising, on-demand audio hosting, recording, distribution and commercialisation," Whooshkaa CEO Robert Loewenthal said. "With Ripple's stable of quality content and broad language base, it is perfectly positioned to grow podcasting and catch-up radio in Malaysia."
This agreement marks Whooshkaa's second recent deal for Malaysia. It also partnered with Astro Radio late last month.