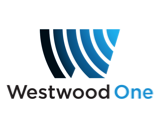 Westwood One Podcast Network has hired four new production hires to its team. "This latest round of hiring further demonstrates Westwood One's commitment to quality and scale as we grow our podcast business and serve our extraordinary partners and content providers," Executive Editor John Wordock said of the new additions.
Madena Parwana holds the post of senior producer, core content. She joins from Bloomberg's Global Radio Division and will help manage and produce shows across news, lifestyle and entertainment, sports, and business and money.
Lou Pellegrino has been hired as senior producer, development. His responsibilities include managing and reviewing podcast pitches and assisting with developing pilots. He was most recently a n executive producer at Cadence13.
Rebekah Wineman's new post is audio mixing engineer/studio technician. She will support post-production, sound quality, field engineering, and studio maintenance. Her past show credits include The Wall Street Journal's What's News podcast, NPR's Latino USA, and In the THick.
Sarah McCrory is now an associate producer. Her tasks in this position include supporting hosts, editing, producer, and booking guests. McCrory joins from the Fox News Channel.