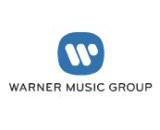 Warner Music Group posted a 10.4% increase in total revenue for its third quarter of the 2019 fiscal year, reaching nearly $1.06 billion. Digital revenue reached $648 million, up 12.5% on-year for the period ending June 30 and represented nearly two-thirds of the label's total revenue. The digital sources are now responsible for 61.2% of WMG's revenue, up from 60.1% in Q3 2018.
Net income for the label was $14 million, down from $321 million in the year-ago period. WMG said the lower income was the result of a gain from the sale of Spotify shares in Q3 2018 and losses from changing exchange rates and the value of investments during the 2019 period.
Although streaming revenue has been a key factor in the financial successes for all three major labels in recent years, Warner's leadership opted to take a more general attitude toward its growing revenue.
"Our third-quarter results are proof of our continued momentum," CEO Steve Cooper said. "To say that streaming is responsible for the recovery of our business is an oversimplification. Without the talent and creativity of our artists and songwriters, and all of the investment and expertise that we put behind them, there would be no growth."