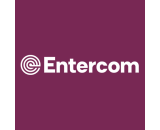 In addition to announcing two podcast acquisitions and an upcoming digital sports network, Entercom also shared its latest financial results today.
The company's second-quarter revenue was $380.7 million, up 2.8% on-year. Net income rose from $2.44 million, or 1 cent per share, to nearly $26 million, or 19 cents per share, in the recently-ended period. Operating income for the period leapt from $27.6 million in Q2 2018 to $64.8 million.
The big shifts in year-over-year income stemmed from changes in Entercom's M&A costs and an impairment loss from the second quarter in 2018.
The earnings report made note of today's other big developments for the company. "These moves highlight a series of strategic investments that are positioning Entercom to capitalize on the exciting growth opportunities in the audio space fueled by rapidly emerging catalysts, including podcasting, smart speakers, audio search, enhanced analytics and attribution," said David J. Field, Entercom's president and CEO.