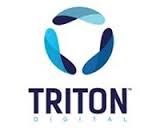 Stream listening in June was a mixed story: A lift of only one percent month-over-month for the entire cohort, but 12 brands experienced month-over-month gain of 5% or more. The "entire cohort" is the top 20 streamers measured by Triton Digital's Webcst Metrics service. As always in our monthly tracking of this ratings service, we use Triton's Average Active Sessions (AAS) metric.
Steady leader Pandora, whose stream volume sways the entire report, was almost exactly flat from May to June. The second-ranked entity, iHeartRadio, enjoyed an upward spike of five percent. The percentage leader in June was AccuRadio, up 11%.
It's difficult to discern a clearly etched COVID story in the month-over-month view. But glancing at year-over-year numbers shows some dramatic shifts, even though the overall, entire-group streaming measure was down a mere one percent. Within that slight drop Pandora lost 4% of stream volume, AccuRadio lost 25%, and ESPN streams collapsed by a whopping 48% in an erratically downward trend which started in November.
Here is the trendline chart for leaders, dating back to September 2009: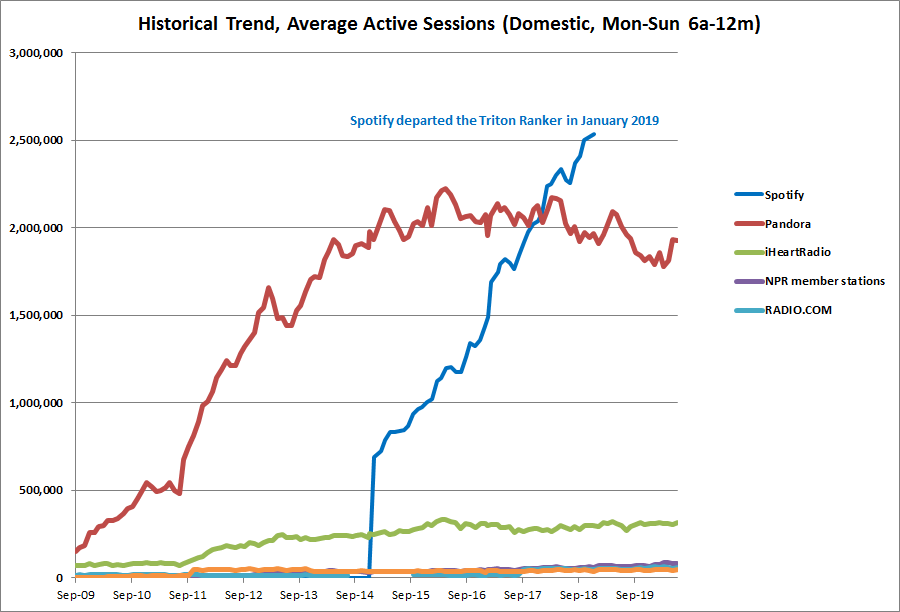 .