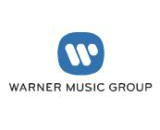 Warner Music Group posted is Q2 financial results. Quarterly revenue for the major label totaled $825 million, up 11% from $745 million in the year-ago period. Digital revenue rose 21.9% to secure a 53.2% share of Warner's total quarterly revenue with $400 million. That result marks the first time that digital has been more than half of the label's quarterly revenue. According to its SEC filings, streaming was responsible for $300 million in revenue during the quarter.
"Our streaming revenue is now double that of physical and triple that of downloads," CEO Steve Cooper said. Physical sales declined 6% and download revenue fell 17.4%.
Warner recently signed a licensing agreement with YouTube. The move could further Warner's digital revenue, even though the label had some concerns about collaborating with the online video service.