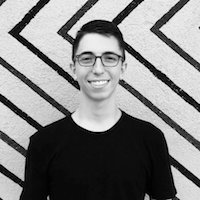 Vox Media has a new marketing lead for podcasts. Zach Kahn announced his promotion on Twitter. Kahn has been with Vox in partnership and marketing positions since May 2016. Before that, he had brief marketing stints with heavyweights such as Google, Nest, and Uber.
"We have some incredible things planned – some of which you already know, some that's bigger than you expect – and I can't wait to start sharing it all with you very soon," he said.
The known projects certainly include a plan to launch a new daily news podcast. Vox is working with Midroll Media and Stitcher on that show, which was pegged for launch in early 2018. The company brought on a new editor-in-chief in September, freeing up previous EIC Ezra Klein to focus on that daily news project.