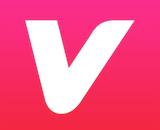 Vevo is keeping its eyes open for a buyer, but Re/code reported that the platform is trying to make internal changes first to make it a more appealing target. Vevo is a joint venture from Universal and Sony that provides video hosting for its library of 100,000 high-definition music videos. The service says it generates nearly 7-billion views a month, and a large portion of those views are YouTube music videos.
The company doesn't turn a profit because a huge percentage of the revenue it receives from ads goes to labels, publishers, and Google. Few potential buyers would have the available cash flow and the resources to overhaul the service, and those at the helm of Vevo know that the current practices will scare away suitors. Financial advisers have reportedly told Vevo that if Universal and Sony take a smaller revenue share, that would improve the odds of generating profit for new owners.
Vevo might be faced weith a shrinking window of opportunity. Although the platform carries some original content, part of its user value is its re-purposing of YouTube music videos. Users seeking a purely musical video experience are given a prettier and more easily navigable environment than the jungle of YouTube. But carving out music and presenting it coherently is presumably the purpose of Google's upcoming YouTube subscription music service, set to launch this year — possibly this summer.
Whenever the new YouTube music platform goes public, and whatever it looks like, it will be blockbuster — a titanic boulder dropping into the the waters of streaming audio. It could displace Vevo's audience substantially, devaluing a service already in the red financially.