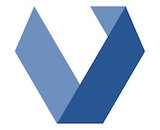 Veritone, the artificial intelligence provider and digital content licensing firm, has started a new monetization and licensing service for audio publishers and audio advertisers.
To be clear, this is not about music licensing, which is a growing field within podcasting. Veritone Licensing is stocked with audio and video clips. The content is mainly news and sports, judging from the company's press release. High-profile programs and publishers with troves of historic content represented by Veritone include CBS Evening News, 60 Minutes, and the NCAA. The licensing is for audio-only projects.
Veritone is reaching in two directions with this new service. In addition to providing archival audio to podcasters, the archive also welcomes podcast content for licensing outward. Stitcher and Audible have already bought in, according to Veritone.
"At its core, podcasting is about telling a story in a very vivid and impactful way," said Jordan Bell, Senior Producer at Stitcher and host of the podcast All-American. "It requires creativity, innovation and outside-of-the-box thinking and solutions. Veritone's audio licensing offerings have helped us bring stories to life in really fresh, creative ways."
Veritone can provide project managers to help locate licensable content within the archive.
"Through our large news and sports libraries, Veritone Licensing has licensed video content into countless feature films, documentaries and television programs," said Jay Bailey, vice president of entertainment licensing at Veritone. "As podcasting continues to grow as an exciting and popular medium, expanding our licensing offerings to include audio content is a natural next step to better meet both creator and consumer demand. We're confident that our premium content library will enhance and complement the vision of the podcasting and audio community."
.