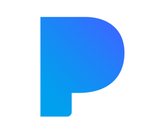 When is an impression an accountable impression? The answer isn't as simple as you might think, especially for audio ads which play out with duration. Pandora is stepping into potential standardization with an "Audibility initiative," which it plans to launch in collaboration with Moat, a division of Oracle Data Cloud which measures consumer attention across media channels.
Let's start with the answer. According to the Media Rating Council (MRC), the standard for and audio impression is two seconds. If an ad is heard for at least that brief time, it has made enough of an impression to count as an advertising impression, fulfilling the publisher's promise to the advertiser.
The goal is to provide transparency and verification to marketers, helping them understand the value of their audio buys. Pandora says advertisers have increasingly been seeking guidance around measurement opportunities and transparency in the audio ecosystem.
What happens now is Pandora running an extended beta test to determine a baseline metric of 2 seconds for establishing a quality impression. Pandora is after confirmation of the standard, of course, and is also open to new learnings. The company will also analyze audible trends and behaviors to inform ongoing measurement standards that we will seek to uphold for advertisers.
"Up until now, the audio ecosystem has not had the attention and measurement metrics needed to make strategic and data-driven decisions for their advertising spend," observed Mark Kopera, kHead of Product for Moat by Oracle Data. "We are thrilled to team-up with Pandora with this first-to-market solution to aid in defining what this emerging ad format can and should look like for years to come."
This is not Pandora's first swing of the bat when it comes to verifying a duration standard for audio ads. Last year the company worked with Professor Ted Zanto at UC San Francisco to test whether the MRC's 2-second standard was enough time for listeners to register ad content. The test did find that 2 seconds was indeed enough time for an ad to make a memorable and lasting impression with consumers.
.