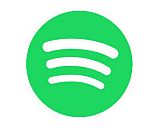 Spotify has changed how it works with several third-party speakers and receivers, meaning some customers may be experiencing a break in service. Spotify Connect is no longer integrated in the same way with some speakers and audio products from Bang & Olufsen, Denon, Dynaudio, Logitech, Marantz, NAD, Onkyo, Philips, Pioneer, Teufel, and Yamaha.
"We updated our backend platform, so that means Spotify Connect is no longer integrated into some older generation speakers and TVs. In some cases, manufacturers can update their firmware to be compatible with the new platform," a representative from the streaming service told The Verge.
Although the change was known and shared in advance, a change like this can still leave customers in the lurch. Not all of the devices will be able to patch in updates, making the experience of funnelling your Spotify collection to those devices more cumbersome than the easy, wire-free connection promised by those home speakers.
This is one of the first instances where the benefits of an all-in-one ecosystem are clear. Amazon and Apple will always make their music and audio services available on their own hardware. Going with an agnostic option, both for music and hardware, has to balance the potential lack of direct control with the flexibility of supporting a wider range of services.