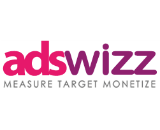 AdsWizz has entered a partnership with Univision, a media company specializing in Hispanic-American audiences. Under the terms of the arrangement, Univision will use the AdsWizz AudioMax platform for programmatic ad buying on its Uforia radio and streaming music service. Uforia launched in 2013 and Univision added an on-demand option called Uforia Audio On-Demand last year.
"The AudioMax integration highlights Univision's technology leadership by offering programmatic buying for advertisers and maximizing revenue," AdsWizz CEO Alexis Van de Wyer said. "As the leader in audio advertising, we are excited to continue partnering with leading publishers and audio streaming services."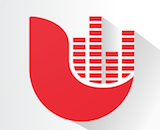 "We're excited to work with AdsWizz to enhance our offering for advertisers with programmatic buying, and optimize revenue from our inventory," said Michelle Savoy, vice president of digital sales for Univision Communications. "We are already seeing positive results on AudioMax, and are able to provide a better, more personalized ad experience for Uforia listeners with our targeted offering."
AdsWizz was acquired by Pandora earlier this year. The company's AudioMax provides a supply side platform for programmatic advertising. Its other services in digital audio ad technology include an Ad Insertion Suite, AudioServe ad serving and campaign management, and demand-side platform AudioMatic.