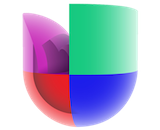 Univision has entered a deal for the management of its YouTube channels. Multiplatform network BroadbandTV will assume content-management and promotion responsibilities for Univision's YouTube channels. BBTV will also use its own Viso Novi tracking in conjunction with YouTube's Content ID to claim the rights on fan-uploaded videos.
"The growing Hispanic demographic in particular has huge potential, and it will remain a strategic focus for BBTV as we continue to expand our business and global operations," said BroadbandTV founder and CEO Shahrzad Rafati.
Univision has been expanding its digital presence in recent months, including the addition of new features to its mobile music app Uforia.