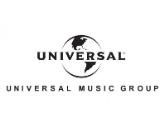 Universal Music Group announced the creation of an accelerator engagement network designed to help the major label build ties with the next wave of music startups. Up to ten programs will participate in the first year of the project. So far, the participants include Axel Springer's Plug and Play, LeanSquare, and NYC MediaLab. UMG will provide industry expertise during the application process as well as mentorship to companies focused on digital music that are accepted into the accelerators.
"UMG has the potential to serve as a strategic bridge between the creative minds working in the epicenter of the entertainment industry and the immensely innovative start-up communities in entrepreneurial centers around the world," said Tuhin Roy, vice president of new digital business for the label. "From this vantage point, UMG is uniquely positioned to help foster the next wave of innovative digital music start-ups, while also learning from these amazing entrepreneurs about new ways to apply digital technologies in our own businesses to benefit artists and labels."
Given how often the labels have been a few steps behind technology as streaming quickly ballooned to such a large share of the recorded music industry, this move seems like a way for Universal to get in on the ground floor and represent label interests with the next wave of music tech innovators.