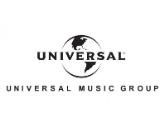 Universal Music Group saw streaming grow to a larger portion of its second-quarter results. The major label's EBITDA for the first half of 2017 rose 61.6% to €286 million over the year-ago period. Total revenue jumped 15.2% to €2.67 billion euros ($2.98 billion).
Streaming played a key factor in the positive performance, accounting for 45% of UMG's revenue. That's up from a 35.64% share in the year prior. Digital sales for the half reached nearly €1.32 billion, with €962 million of that coming from streaming and subscriptions.
UMG had several of the top tracks of the year represented in its catalog, including mega-hit "Despacito" by Luis Fonsi and Daddy Yankee. The label also closed a long-anticipated deal with Spotify that will allow its artists to restrict their new music temporarily to paid listeners only.
Those figures continue the trend of streaming revenue outpacing physical format revenue that UMG posted in its 2016 results. It's also pointing toward another banner year for streaming as a source of revenue and growth for the music industry. Based on the first half, UMG alone is on track to reach streaming revenue of about $2.2 billion by the year's end; in 2016, all of streaming revenue worldwide was $3.9 billion.