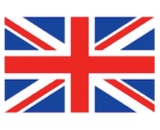 YouTube will begin having an impact on the UK charts this summer. The Official Charts Company will add video counts to its weekly singles chart starting July 6. YouTube Music, Apple Music, Spotify, and Tidal will have their video streams counted on the Official Singles Chart. The release from the OCC did not share what the equivalency calculations would be for videos.
"This is a significant step for the UK and ensures The Official Chart continues to be the most comprehensive and trusted chart in the UK, bar none," Official Charts Company CEO Martin Talbot said. "In the modern era, artists are increasingly multi-faceted creators, with a highly developed visual sense running in parallel with their music. The addition of video ensures that the Official Singles Chart reflects the creativity of the artist in the broadest way possible – and music fans' engagement with that vision."
In addition to the video counts, the Official Singles Chart will also start giving more weight to paid streams. Beginning with the July 6 chart, 100 subscription streams will count as one sale and 600 free, ad-supported streams will count as one sale. The move echoes a similar shift on the Billboard charts, which shared plans to start weighting free and paid streams separately this year.