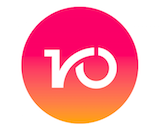 Beatroot Music has raised £125,000 ($155,000) in equity funding for its work in metadata management. The financing came from Creative England, and follows a seed funding round in March 2015.
Beatroot automatically generates metadata for back catalogs. It offers a single hub of information about details such as tempo, genre, and mood in addition to rights data. The company's client roster includes PIAS and Warner Music's W-Songs.
"As streaming companies and their listeners become more experienced and sophisticated, metadata will become more critical," said Beatroot CEO Miles Galliford. "Beatroot is committed to helping labels and publishers prepare for this new era, and continually evolve to ensure artists and tracks have the greatest chance of success."
Metadata has been a niche of growing interest for many digital music companies. We've seen an influx of new businesses, as specialists such as classical music experts Dart Music and long-standing player Gracenote expand their capabilities.