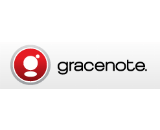 Music metadata company Gracenote has launched new services aimed at helping pay-TV providers to create interactive music experiences. Integrating Gracenote's tools would allow operators to create music video channels and services. It can create genre- or mood-based music video playlists with the ability to thumbs up or thumbs down songs for personalization. Other features include helping viewers to identify artists featured in TV programming via Gracenote's linked databases for music artists and movie or TV celebrities.
"Cable and satellite TV operators have a tremendous opportunity to increase the value of their services by offering new personalized music experiences that engage the eyes and ears of subscribers," said Brian Hamilton, general manager of Music and Auto for Gracenote.
For an example of what this technology can do, the release suggested Adele's James Bond track "Skyfall." With Gracenote's resources, the listener would be able to not just pull up the track title, artist name and bio, but also search for her TV appearances, such as interviews on talk shows or as a Saturday Night Live music guest.