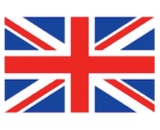 The UK is adopting a new Collective Rights Management Directive beginning April 10. These new rules will offer increased oversight of PPL and PRS for Music, the two collection and rights management groups for the region. The changes should ensure that royalty payments from the organizations are fast and accurate.
Under the directive, rights-holders will able to authorize (and withdraw authorization for) any collective management organization in the EU to manage their rights. CMO members will also need to receive proper representation in the decision-making. The rules also cover requirements for accurate, timely payments and transparency from CMOs.
"I am certain that the increased oversight and transparency offered to artists will improve the standards of collective management organizations across Europe, and make the entire process run more smoothly," Minister for Intellectual Property Baroness Neville-Rolfe said.