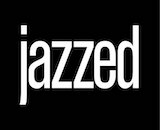 Many upstart businesses have emerged over the past several years with the goal of bringing a streaming experience to hardcore fans of niche genres, aiming to provide more detail and discovery for audiences who might feel underserved by mainstream operations. The upcoming service Jazzed is, unsurprisingly, trying to reach jazz fans. The UK-based service is slated to launch on February 12 with a blend of audio, visual, and print content. Jonathan Arendt, formerly of radio station Jazz FM, is helming the new venture.
Jazzed will offer three tiers. Initially, there will be an ad-supported free tier with a limited amount of content available, including just 10 of its curated audio channels. The Jazzed+ subscription for £5.99 a month (or £59.99 for a whole year) takes away ads and expands to 40 audio channels and 3 TV channels as well as offering exclusive content. In the future, the company will also offer Jazzed Premium, which includes all Jazzed+ content and adds a library of more than 5 million on-demand audio tracks, HD lossless audio, and a personalized audio channel. Jazzed Premium will cost £14.99 a month or £149.99 for a year.
One of the promising aspects to Jazzed is its focus on being a hub for jazz culture. Other operations, such as Gimme Music, have seen success by tapping into a shared ethos and creating community. For a niche platform to reach its target audience, it seems like it may have to offer more than just good tunes.