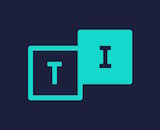 TuneIn announced some figures from the end of both December and 2018. The audio company said that its platform generated more than half a billion hours of listening during December. It also reported that overall listening hours rose 31% year-over-year. During the year, TuneIn also grew its roster of third-party device and app integrations. Those partnerships served more than 2 billion total listening hours and helped unique listeners increase by more than 40% over the year.
"TuneIn's mission is to provide the audio content listeners crave everywhere they want to be and our record-breaking listening hours in 2018 clearly demonstrate we are doing just that," TuneIn CEO John Donham said. "By creating and partnering with quality content, collaborating with household brands on one-of-a-kind engagements and integrating with premier technology partners, we couldn't be more excited for what the future holds for TuneIn and our 75 million listeners around the globe."
Other highlights of 2018 for TuneIn include a multiyear partnership with Cumulus Media and a distribution deal with the Westwood One podcast network.