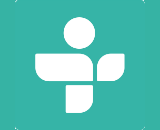 Red Bull Music Academy Radio is now available via TuneIn thanks to a deal that has taken a year to coalesce. The partnership will include live broadcasts from Red Bull Music Academy events in Atlanta and Montreal this fall. Forbes reported that the two parties are collaborating due to their shared focus on music discovery.
"TuneIn is where a passionate audience lives," Red Bull Music Academy co-founder Many Ameri said. "An audience that cares so much about music discovery that they want a gateway to the world's best radio stations everywhere they go. We want to be a part of these people's everyday lives."
It appears that TuneIn will be taking advantage of RBMA's live music and concert cred. "TuneIn is a platform built for live content. From sports, to news coverage, to live concerts, our model is based on bringing these moments to listeners," TuneIn Senior Director of Artist Partnerships and Branded Content Charles Raggio said.