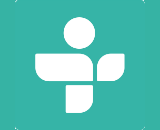 TuneIn announced two deals this week that bring new radio stations to its listeners.
First, TuneIn has partnered with the famed Newport Folk Festival to launch a radio station featuring the artists on this year's lineup. The programming on Newport Folk Radio will also include past performers. During the event later this month, the station will broadcast live from the festival and will live stream some audio performances.
TuneIn has also launched a new station in partnership with Spaceland Presents. The Spaceland Radio station will air live concerts from popular Los Angeles music venues, offering fans a way to experience performances without being physically present. Some of the performances will be archived for on-demand listening on the station. Outside of these concerts, the station will play music by Spaceland artists curated by music promoter Mitchell Frank.