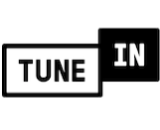 TuneIn Premium, the subscription layer of the global streamer, has always relied on sports to drive membership. The company has added NHL (National Hockey League) games to its portfolio, in time for the new season which started yesterday.
The NHL joins NFL, MLB, and college sports to the Premium package. The strategic arrangement with the NHL includes  customizable live streaming audio coverage for the full 2021-2022 season. Every NHL team has a dedicated channel where subscribers can listen to the live game stream, see the upcoming schedule, and listen to on-demand replays. Spanish and French coverage are available, and the streamed season includes Stanley Cup Playoffs.
"Our Premium members spoke and we listened," said Richard Stern, CEO of TuneIn. "Over the last three months, we've dramatically increased our collegiate and professional sports offerings in Premium. With this partnership, TuneIn and NHL will delight hockey fans around the world with access to all the action on and off the ice."
TuneIn Premium is not only about sports. The service includes curated, ad-free music channels and top national news programming, in addition to local radio stations. TuneIn can be accessed in over 100 countries across a variety of connected devices including Siri, Alexa, Google Assistant, Sonos, Bose, and Tesla's in-dash experience.
.