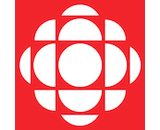 Canada's public broadcaster CBC has released details of two new shows (and one second-season return) launching in the network's fall lineup. All three drop next week.
The new shows are added to a total portfolio of nearly 100 podcasts (see them HERE).
Season two launches Wednesday, October 20 (5 episodes)
Throughout its reign, the British Empire stole a lot of stuff. Today, those objects are housed in museums and cultural institutions across the U.K. and the world. They usually come with polite plaques. This award-winning series is about the not-so-polite history behind them. Each episode, award-winning journalist Marc Fennell picks one artifact and takes listeners on the wild, evocative, sometimes funny, often tragic adventure of how it got to where it is now. Ultimately, this isn't really a series about the past. It's about making sense of the world we have today.
(As announced earlier today by the Australian Broadcasting Corporation (ABC), season two is produced in partnership with CBC. This project is the latest example of CBC's ongoing creative and commercial collaboration with ABC to enhance the reach and impact of their content across both countries and around the world.)
CARRIE LOW VS.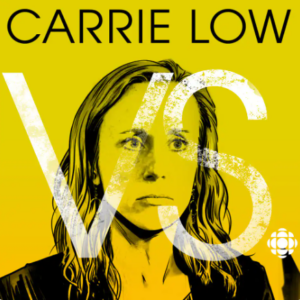 Launching Thursday, October 21 (5 episodes)
Carrie Low is taking on an extraordinary battle; one that could determine how rape investigations are conducted in RCMP detachments nationwide. In spring 2018, Carrie was having drinks at a neighbourhood bar in Halifax, when she was abducted and brutally gang raped. She immediately reported the rape but what followed were roadblocks and multiple failures on the part of the police to investigate the assault. She had to become her own investigator, and her fight, originally against her attackers, became a fight against the police, and a system that she thought was there to help. Now, she's on a mission to hold these institutions accountable to every sexual assault victim in Canada and fighting for the rights of future victims. This all-new investigation is hosted by award-winning investigative journalist Maggie Rahr.
WHITE HOT HATE (formerly THE ACCELERATIONISTS)
Launching Wednesday, October 27 (6 episodes)
One summer night in 2019, Winnipeg Free Press journalist Ryan Thorpe met with a stranger in a city park. Ryan was wracked with nerves: he had gone undercover, pretending that he was interested in 'saving the white race,' and hoping to join a secretive group calling itself The Base. Soon, Ryan uncovered that the man in Whittier Park was Patrik Mathews, a Canadian Armed Forces reservist who was trying to establish a neo-Nazi extremist cell in the Manitoban capital, and had formed sinister plans for violence and destruction abroad.
This series follows the extraordinary case of Mathews through Ryan's first-hand experience and perspective as an infiltrator – while host Michelle Shephard, veteran national security reporter, explores the rise of white supremacist accelerationism: the racist and ultra-violent ideology that drives believers to seize control, after creating chaos.
(CBC claims to be the #1 podcaster in Canada, with "millions" of downloads._
.