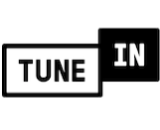 TuneIn is notifying us that the Premium subscription level of the streaming audio app has struck a distribution deal with Major League Baseball (MLB) to carry radio broadcasts of all 2022 games. (The press notice does not reveal whether the postseason and World Series are included.) TuneIn serves 75-million active monthly users.
The slate is available to Premium subscribers, who pay $9.99/month. (See details HERE.) We observe that the audio-only subscription at MLB.com is priced at $2.99/month — but TuneIn Premium is much more than baseball, offering a robust slate of benefits across major sports, music, news, and 100,000 global stations with reduced ads. From that perspective, baseball fans who prefer listening to watching might flock to TuneIn's extreme bundling.
The coverage includes spring training, and Spanish broadcasts throughout the season.
"TuneIn is committed to providing our 75 million listeners around the world with live and on demand access to their favorite sports, news, and entertainment audio content." said Richard Stern, CEO of TuneIn, "As an official audio partner of Major League Baseball, TuneIn is thrilled to be able to provide our premium subscribers with live streaming audio access to every game throughout the 2022 season and beyond."
.