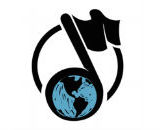 TuneCore has expanded to France. The digital music distributor and publishing administrator announced the launch of its third European market, with France joining Germany and the UK. The service will be available in French and will distribute revenue in local currencies.
TuneCore's French website will have local content specifically for the nation's independent artists. It will also provide local artist services through exclusive French market partnerships.
"France has a vibrant independent music community and our expansion into the French market is a natural fit in furthering our mission to bring more music to more people worldwide while continuing to establish TuneCore as a leader in the international digital music distribution market," CEO Scott Ackerman said.