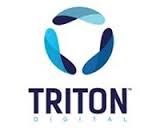 Triton Digital's latest partner is OMS, a major radio sales house in the Netherlands. OMS will use Triton's Content Delivery Network for streaming of its radio and Internet music stations. The Triton Advertising Platform, Tap Live, will also be used for monetization of the OMS programming. Finally, OMS will participate in Triton's a2x programmatic digital audio exchange.
"We are pleased to provide OMS with the technology they need to efficiently distribute and monetize their streaming audio content," said Benjamin Masse, Triton Digital's managing director of market development and strategy. "We look forward to supporting their digital audio strategy, and to helping further enhance the fast growing and innovative online audio market in the Netherlands."
"With their unparalleled technology stack and expertise in the online audio space, we are proud to work with Triton to deliver the best streaming experience to listeners of our new label, OMX, and to deliver a significant marketing opportunity for our advertising partners," OMS General Director Joris van der Pol said.